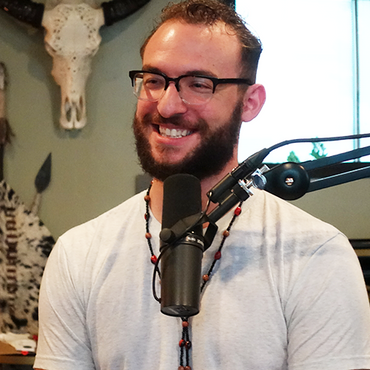 Psychonaut and three-time AMP podcast veteran Erick Godsey has consumed an impressive serving of knowledge in various schools of thought, from the early ages of psychology, to countless works of Carl Jung. The epitome of the self-taught master, he has become a critical contributor to the Aubrey Marcus mission.
Each show with Godsey seems to outdo the one before it. On our last episode, we took a walk through the 10 boss battles of the Game of Life. This week, we return to unpack the purpose behind my newest pdf, Five Things to Achieve Before You Die.
The podcast kicks off with a long exploration of the #1 thing to achieve: experience who you truly are. For the first 45 minutes or so, I discuss my own recent challenges on the path and how they have illuminated new concepts of tribe, living in harmony with the ego, and radical acceptance. A few tears are shed, and this step really proves to be of such importance that it could be a podcast of its own. In a way, the work here never ends, but as long as you taste your own truth at least once, you can get a lot closer to #2: Overcome your fear of death.
The final third of the show runs through the remaining three tools for a life more fully lived, with a goal of yielding the ultimate medicine: dying with grace when it is your time.
As always, Godsey delivers exceptional value in actionable takeaways with his unique psychological insights into the myths of the human experience. If you want to get a sample, this moment hit home the most for most listeners so far.
Follow Erick Godsey on social, and get access to free downloads and newsletter subscription here. And join us both in 2019 to create together, human to human, at the Fit For Service Mastermind.