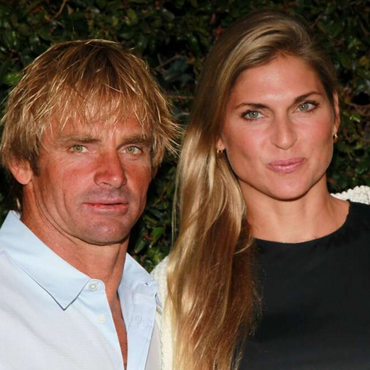 Laird Hamilton & Gabby Reece are two legends in their own right.

But together, they are truly an unstoppable force.

What struck me about this podcast was not only the lessons they learned from challenging themselves against nature and sport, but their uniquely powerful union. We get into Laird's harrowing close calls as a big wave surfer, what it means to recognize Goodness in ourselves and others, the importance of initiatory practices within community, their lessons in parenthood and the art of apologizing, living a life without regret, and how to strengthen your intuition muscle.
I was particularly enthralled by recognizing the spiritual essence that comes from facing things in this world that are big and real.  Laird Hamilton is a world-renowned big wave surfer, considered the primary influence behind tow-in surfing and hydrofoil boarding, and the innovative entrepreneur behind Laird Superfood. Gabby Reece is a former professional beach volleyball athlete and a NYT bestselling author.
Learn more about these legends at lairdhamilton.com and gabriellereece.com.
Recorded on Sept 19th.